Emily Wobb is one of the most inspiring emerging artists I have the honor of knowing and working with. She has a way of finding creative solutions for her ideas to make them a reality as well as a perseverance to reach across expectations and connects communities through her processes. Wobb illustrates concepts of suburbia and privilege in her processes of building, destruction, and rebuilding. It takes courage to destroy a sculpture, to rip it apart and then to somehow make it into something new. She does this with things and objects as well as stereotypes and social constructs, she doesn't accept the way our society allows us to say, "oh, that's just the way it is."
22 Floors is an incredible show that is a continuation of the Good Night series that spans over the past three years. I find her replica of the yard building particularly compelling. The Yard is an apartment building on the waterfront in Portland, OR, just a few miles away from the ANX Gallery. Wobb critiques our construct of suburbia by creating McMansion replicas, destroying them in a performance where she dragged them around with a rented Escalade and then refabricated them into a sculpture of the yard building. The company building the Yard building ran out of money during construction and instead of having the reflective mirrored windows it is covered in dark black windows and looms at the Willamette's edge, though I do admit it has grown on me since the exhibition of this show.
This sculpture also reminds me of a story from an Art History class back in undergrad. There was an art critic in Paris in the 1890's who hated the Eiffel Tower so much that he would go up in the Eiffel Tower every morning to have breakfast so he wouldn't have to look at it.
Please take a minute to visit her site and watch the performance video, I promise, you will not regret it. https://www.emilywobb.com/22floors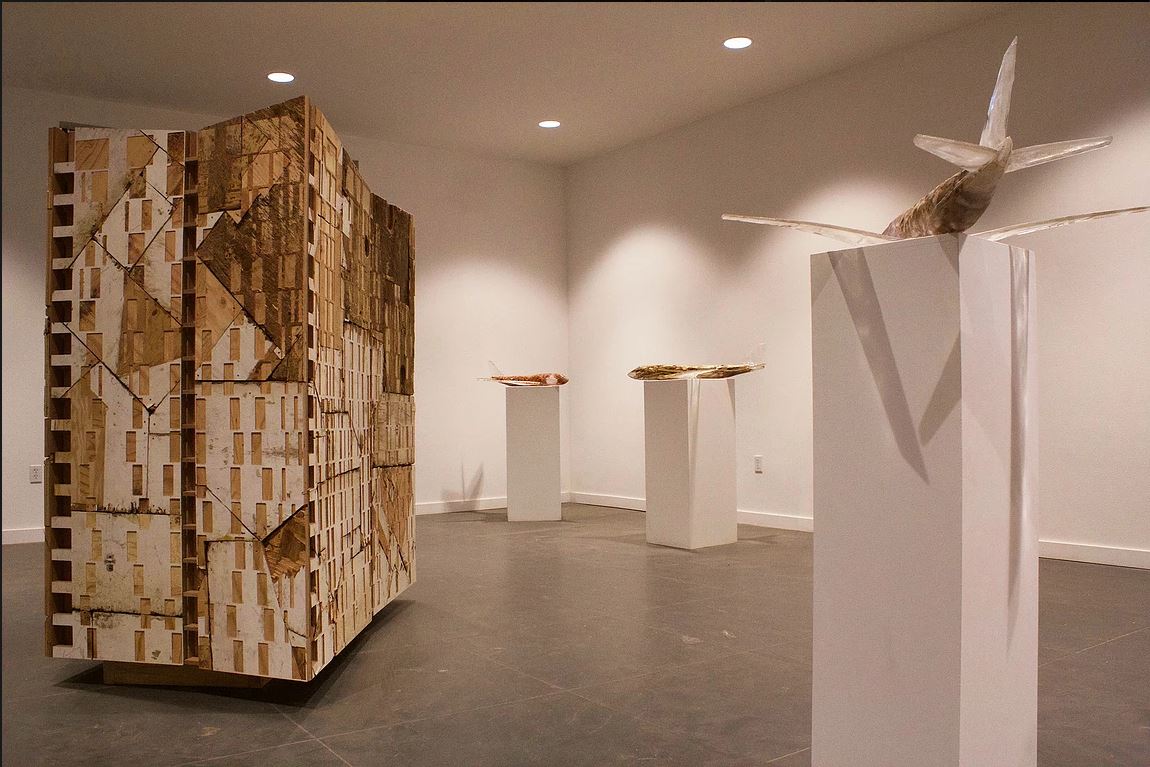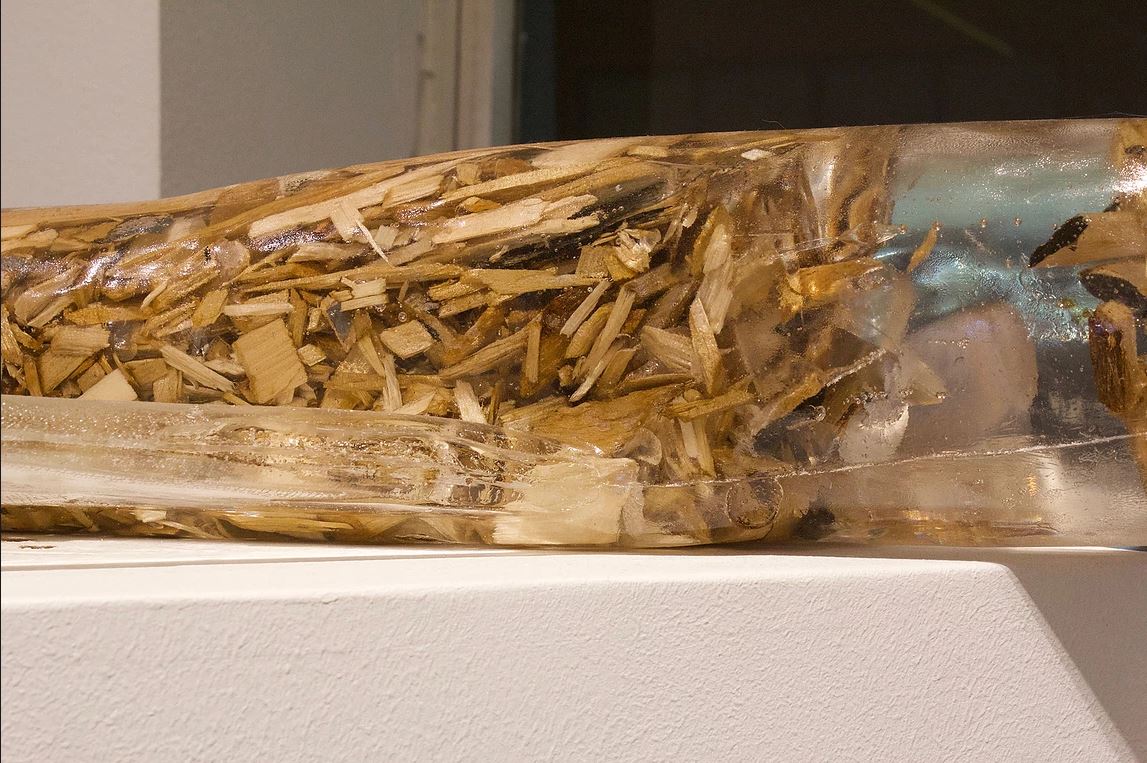 About the Show:
22 Floors is a continuation of a 3-year-long series, Good Night, in which Emily Wobb builds replicas of affluent vehicles and dwellings and destroys them in spectacular ways. With the debris, new replicas are built that have the same opulent connotation -- and so the series continues to cycle. In earlier stages, Wobb has done this by pushing wooden BMW X5 models through a wood-chipper and cast the mulch with clear resin into 747 airplanes molds. 22 Floors involves a mulch yard landscape (Mt Scott Fuel Co, 6904 SE Foster Rd), a revving Cadillac Escalade, several Ryan Home "McMansion" house replicas, and a new replica for the next cycle. The final video and installation presented at ANX Gallery and are made possible by the Regional Arts & Culture Council 2017 Project Grant.
A cycle of sleeping and waking up.
In the Good Night series, I build objects and cycle them through narratives of destruction, change, performance and stages of installations. The project confronts a hostility between instilled dreams from a suburban upbringing (expensive vehicles, affluent lifestyles, privilege, naive privilege, patriotism), self-worth determined by winning, earning, goals, and a dream of being told I'm good.
The deaths the sculptures go through are steps in the course of the series--X5 Mulch being the first step followed by 747 Skin and 22 Floors.